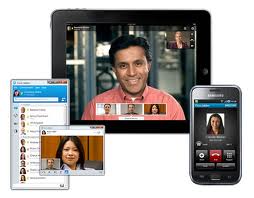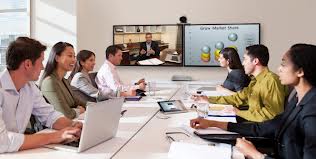 Unify all your voice, video, data, and mobile applications for interactive collaboration.
Stay connected and productive with voice, video, and web conferencing; messaging; mobile applications; and enterprise social software.
TelePresence / Video Conferencing powers a new way of working, where everyone, everywhere can be more productive through face-to-face collaboration.
View, optimize, and manage your entire communications system from one screen.
Cisco Telepresence/  Video Conferencing
Cisco Pervasive Conferencing delivers highly scalable multiparty meetings from any device, in any location. Now organizations can adopt solutions that deliver easy-to-use, cost-effective, and scalable conferencing for all.
Support more video users intelligently across your multiparty conferencing infrastructure, even in highly dynamic meeting environments. Better align conferencing with the way your organization works. With on-premise or cloud-based solutions, you can deliver on-demand virtual meeting room services. It helps you:
Facilitate face-to-face video collaboration from mobile clients to immersive telepresence systems
Scale video adoption economically using adaptive resource allocation for multi-party conferencing
Support conferences with a consistent business-class user experience
Deliver personal HD conferencing infrastructure for just a few dollars each month
Offer affordable, easy-to-use, on-demand virtual meeting services with cloud-as a-service
Simplified Conferencing Experiences
Cisco offers transparent, simplified conferencing for customers by helping to ensure a consistent experience to the user, from immersive room system, desktop, mobile, or PC. Also, when using telepresence meetings with WebEx capabilities, participants can join a meeting from a WebEx client or a telepresence endpoint. This helps you
Increase your collaboration time with simplified scheduling
Easily start meetings with a single button
Enhance ROI of your existing WebEx and Cisco TelePresence investments
More securely extend video collaboration to users in any location, on a range of devices
Efficient HD Conferencing


TelePresence and WebEx Working Together


Video as a Service
===============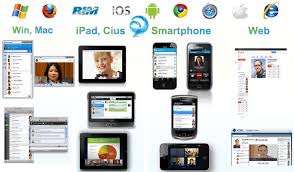 Collaborate Anywhere on Any Device with Cisco Jabber
Give your teams the freedom to be productive from anywhere, on any device, with Cisco Jabber. Cisco Jabber lets you access presence, instant messaging (IM), voice, video, voice messaging, desktop sharing, and conferencing. Now you can find the right people, see if and how they are available, and collaborate using your preferred method.
Collaborate from any workspace with new unified communications applications
Easily access presence, IM, voice and video, voice messages, desktop sharing, and conferencing
======================